Polyproplene Centrifugal Pump-NMP Series
Polyproplene Centrifugal Pump-NMP Series
Polyproplene Centrifugal Pump-NMP Series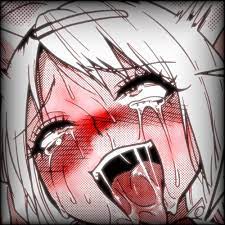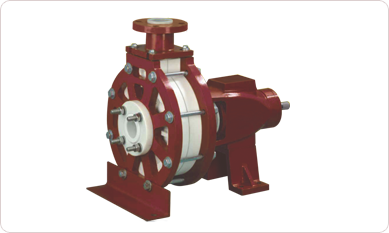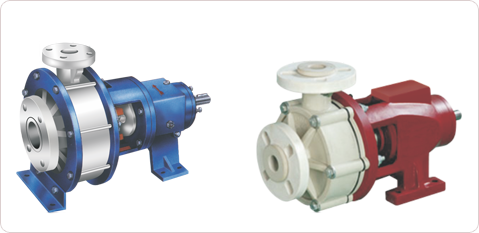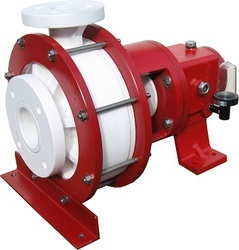 INDUSTRIAL APPLICATION OF PP/PVDF PUMP:
PP UPTO 90 DEG C
PVDF UPTO 130 DEG C
ABOVE 130 DEG C PFA
INDUSTRIES SERVED
AERON supports an array of customer specifications with products that are easily acceptable to meet specific process requirements.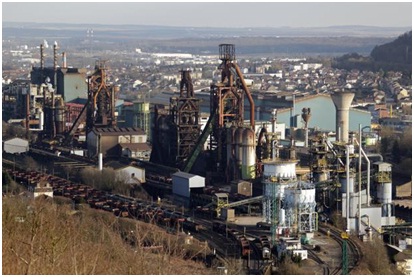 Pickling of Mild Steel / Stainless Steel

Pickling of metals to obtain protection against corrosion and to remove undesired surface layers like oxides (scales, rust) is done by chemical or electrochemical treatment. AERON provide unrivalled performance and service life for Hydrochloric or Sulphuric Acid pickling applications.

Sulphuric Acid Plants

Sulphuric Acid is reckoned among the most basic substances of chemical technology. Sulphuric acid is produced by thermal dissociation of waste acids, by suitable reconditioning of sulphur containing waste gases or by use of sulphur containing minerals. AERON are used for diluted, concentrated acids & for SO, 2 SO scrubber applications.
Chloro-Alkali Plants

Chloro-Alkali electrolysis is one of the most important processes in the chemical industry and provides the basic, chlorine, caustic soda and hydrogen. AERON pumps are successfully used for Brine, Sulphuric Acid, Sodium Hypochlorite and Caustic Soda applications.

Gas Scrubbers

Gas scrubbers are designed for applications requiring the removal of various types of contaminants from gas streams. Typical applications for contaminant removal include noxious or toxic fumes from chemical processes. AERON pumps have been recommended extensively for fiberglass re-inforced gas scrubbers. Particulate removal from gas streams is accomplished with the use of venture scrubbers where ANTICO pumps have proven track record
Chemicals and Fine Chemicals Processing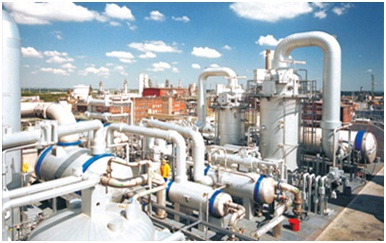 Nowadays fine chemicals are increasingly gaining importance. This sector of the chemical industry comprises the pharmaceutical, biochemistry, biotechnology and many other chemical processing industries. AERON fitted with the latest shaft sealing technologies have surpassed all customer expectations in handling Volatile Hazardous Air Pollutants.
Electroplating (Metal Finishing) Plants
Electroplating is the process of using electrical current to reduce captions of a desired material from a solution and coat a conductive object with a thin layer of the material, such as a metal. AERON have been deployed extensively to circulate electrolyte containing one or more dissolved metal salts majorly for electroplating of auto components.
Waste Water Treatment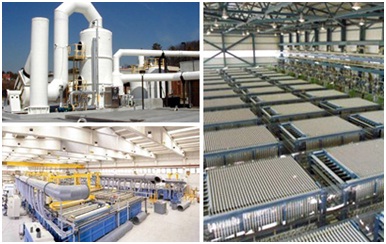 Effluent of chemical processing plants treated with caustic thus neutralizing the effluent. Effluent treatment facilities have ion exchange resins to remove ions from aqueous solutions. Hydrochloric acid is used to rinse the captions from the resins thus producing dematerialized water. AERON have become a standard equipment for acid, caustic & DM water applications amongst water treatment industry.
All wetted parts are offered in polypropylene having good resistance to erosion for slurry service.
Impeller radial semi open robust construction injection molded with back vanes to minimize axial
thrust for increased bearing life and with ss insert for easy removal
Shaft sleeve is of ceramic, Hastelloy-B, Alloy 20, Monel, Titanium to suit various applications.
Pump can be supplied with priming chamber for selfpriming application.
Pumps are available with different mounting like monoblock, horizontal bare pump, vertical pump
All non pp parts are coated with anti corrosive paints to protect from corrosive atmosphere
Available with externally mounted mechanical Seal of ceramic/GFT, or silicon face with teflon as per application.
External Cooling arrangement provided in pump for enhancement of mechanical Seal life
Sr No.

Model

Q= m3/hr & H=meter

Shut off head in meter

1

NMP-22-100H

Q

0

1

2

3

4

5

6

14

H

14

13.5

13

12.5

12

10

7

2

NMP-44-120H

Q

0

5

7

10

12

15

17

18

H

18

16

15.5

15

13

10

7

3

NMP-34-130H

Q

0

5

7

10

12

15

18

25

H

25

22

20.5

18

16

14

11

4

NMP-44-150H

Q

0

5

7

10

12

15

18

25

H

25

20

18

16.5

15

14

10

5

NMP-47-160H

Q

0

5

10

15

20

25

32

33

H

33

31

30

27

23.5

20.5

17

6

NMP-44-190L

Q

0

5

10

15

20

25

27

14

H

14

13

12.5

12

10.6

11

10

7

NMP-47-210L

Q

0

7

12

17

23

28

34

15

H

15

13.6

12.5

11.6

11

10

7

8

NMP-57-210L

Q

0

10

20

30

40

50

52

16

H

16

15

13.7

12

11

7.6

7

9

NMP-57-170H

Q

0

10

20

30

40

50

60

37

H

37

35

33

30

27

22

15.5

10

NMP-45-190H

Q

0

5

10

20

30

40

44

50

H

50

47

45

41

37

30

24

11

NMP-55-220L

Q

0

5

11

16

22

31

40

18

H

18

17

16

15.5

15

13

11

12

NMP-55-210H

Q

0

10

20

30

40

50

60

61

H

61

60

58

55

51

48

42
This parameters depend on size of pump
| | |
| --- | --- |
| Temperature | Max 90oC |
| Power | Up to 25 hp |
| Solid % | Max 30% |
| Soft Solid Size | Max 3 MM |
Anti Rotation is not permitted, impeller will come out and will damage casing
| | | |
| --- | --- | --- |
| Chemical | Formula | Polypropylene |
| Acetamide (Acetic Acid Amide) | CH3CONH2 | A |
| Acetophenone (Phenyl Methyl Ketone) | C6H5COCH3 | A 70°F |
| Adipic Acid (1,4-Butanedicarboxylic Acid) | HOOC(CH2)4 (COOH ) | A |
| Alcohols | R-OH | A |
| Allyl Chloride (3-Chloropropene) | CH2=CHCH2CI | A 70°F |
| Alum (Aluminum Potassium Sulfate Dodecahydrate) | KAI(SO4)2 &1&2H2O | A |
| Aluminum Acetate (Burow's Solution) | | A |
| Aluminum Ammonium Sulfate (Alum) | AINH4(SO4)2 | A |
| Aluminum Chloride | AlCl3 | A |
| Aluminum Fluoride | AlF3 | A |
| Aluminum Hydroxide (Alumina Trihydrate) | AI(OH)3 | A |
| Aluminum Nitrate | Al(NO3)3 &9H2O | A |
| Aluminum Potassium Sulfate (Potash Alum) | KAl(SO4)2 | A |
| Aluminum Sulfate (Cake Alum) | Al2(SO4)3 | A |
| Ammonia Anhydrous, Liquid | NH3 | A |
| Ammonium Bifluoride _ 10% | NH4HF2 | A |
| Ammonium Carbonate | (NH4)2CO3 | A |
| Ammonium Chloride (Sal Ammoniac) | NH4Cl | A |
| Ammonium Hydroxide (Aqua Ammonia) | NH4OH | A |
| Ammonium Metaphosphate | | A |
| Ammonium Nitrate | NH4NO3 | A |
| Ammonium Nitrite | NH4NO2 | A 70°F |
| Ammonium Persulfate | (NH4)2S2O8 | A |
| Ammonium Phosphate, Di-Basic | (NH4)2HPO4 | A |
| Ammonium Phosphate, Monobasic | (NH4)H2PO4 | A |
| Ammonium Phosphate, Tri-Basic | (NH4)3PO4&3H2O | A |
| Ammonium Sulfate | (NH4)2SO4 | A |
| Ammonium Sulfite | (NH4)2SO3H2O | A |
| Amyl Alcohol (Pentyl Alcohol) | CH3(CH2)4OH | A |
| Amyl Chloronaphthalene | | A |
| Aniline (Aniline Oil) (Amino Benzene) | C6H5NH2 | A |
| Antimony Trichloride | SbCI3 | A |
| Arsenic Acid | AsH3O4 | A |
| Asphalt | Hydrocarbons | A |
| Barium Carbonate | BaCO3 | A |
| Barium Chloride Dihydrate | BaCl2 &2H2O | A |
| Barium Hydroxide (Barium Hydrate) | Ba(OH)2 | A |
| Barium Nitrate | Ba(NO3)2 | A |
| Barium Sulfate (Blanc Fixe) | BaSO4 | A |
| Barium Sulfide | BaS | A |
| Beer | Water, carbonate | A 75°F |
| Beet Sugar Liquors (Sucrose) | | A |
| Benzyl (Phenylcarbinol) | C6H5CH2OH | A |
| Benzyl Alcohol | C6H5CH2OH | A |
| Borax (Sodium Borate) | B4Na2O7 | A |
| Boric Acid (Boracic Acid) | H3BO3 | A |
| Brine (Sodium Chloride) | Salt water | A |
| Buttermilk | Fats, water | A |
| Butyl Alcohol (Butanol) | CH3(CH2)3OH | A |
| Butyric Acid | CH3(CH2)2CO2H | A |
| Calcium Bisulfite | Ca(HSO3)2 | A |
| Calcium Carbonate (Chalk) | CaCO3 | A |
| Calcium Chlorate | Ca(ClO3)2 | A |
| Calcium Chloride (Brine) | CaCl2 &6H2O | A |
| Calcium Hydroxide (Slaked Lime) | Ca(OH)2 | A |
| Calcium Hypochlorite 20% (Calcium Oxichloride) | Ca(CIO)2 | A |
| Calcium Nitrate | Ca(NO3)2 | A |
| Calcium Sulfate (Gypsum) | CaSO4 | A |
| Calcium Sulfide | CaS | A 120°F |
| Calgon | (NaPO3)6 | A |
| Cane Sugar Liquors | Sucrose, water | A |
| Carbon Dioxide (Carbonic Acid Gas) | CO2 | A |
| Carbon Monoxide | CO | A |
| Carbonated Beverages | CO2/H2O | A |
| Carbonic Acid (liquid) | H2CO3 | A |
| Catsup (Ketchup) | | A |
| Cellosolve (Glycol Ethers) | HOCH2CH2OR | A 100°F |
| Chloroacetic Acid (Monochloroacetic Acid) | CICH2COOH | A |
| Chocolate syrup | Corn syrup, water, sugar | A |
| Citric Oils | Citric acid esters | A |
| Cobalt Chloride | CoCI2&6H2O | A |
| Coffee | Fatty oils, acids, ellulose, water | A |
| Copper Chloride | CuCl2&2H2O | A |
| Copper Cyanide | CuCN | A |
| Copper Nitrate Hexahydrate | Cu(NO3)2&6H2O | A |
| Copper Sulfate (Blue Copperas) | CuSO4&5H2O | A |
| Corn Oil (Maize oil) | Glycerides of fatty acids | A |
| Cotton Seed Oil | | A |
| Cream | | A |
| Decane | CH3(CH2)8CH3 | A 70°F |
| Denatured Alcohol | Ethanol and denaturant | A |
| Detergent Solutions | | A |
| Dextrose | C6H12O6 | A |
| Diethanol Amine | (HOCH2CH2)2NH | A |
| Diethyl Amine | (CH3CH2)2NH | A |
| Diethyl Sebecate | C14H26O4 | A 120°F |
| Diethylene Glycol (DEG) | HOCH2CH2OCH2CH2OH | A |
| Diisobutylene | [HC=C(CH3)2]2 | A |
| Dipropylene Glycol | (C3H6OH)2O | A |
| Epichlorohydrin | C3H5CIO | A |
| Epsom Salts (Magnesium Sulfate) | MgSO4 &7H2O | A |
| Ethyl (Ethanol) | CH3CH2OH | A 100°F |
| Ethyl Alcohol (Ethanol) | CH3CH2OH | A 100°F |
| Ethylene Diamine | (CH2)2(NH2)2 | A |
| Ethylene Glycol (Ethylene Alcohol, Glycol) | (CH2OH)2 | A 120°F |
| Ferric Chloride | FeCI3 | A |
| Ferric Nitrate | Fe(NO3)3 | A |
| Ferric Sulfate | Fe2(SO4)3 | A |
| Ferrous Chloride | FeCI2 | A |
| Ferrous Sulfate | FeSO4 | A |
| Fluoboric Acid | HBF4 | A |
| Fluosilicic Acid (Sand Acid) | H2SiF6 | A |
| Formaldehyde (Formalin) | HCHO | A |
| Formic Acid | HCOOH | A 70°F |
| Fruit Juices | Water, sucrose | A |
| Gallic Acid | C6H(OH)3 COOH | A 70°F |
| Gelatin | Water soluble proteins | A |
| Glucose (Corn Syrup) | C6H12O6 | A |
| Glue | | A |
| Glycerol (Glycerine) | C3H8O3 | A |
| Glycolic Acid | HOCH2COOH | A |
| Glycols | | A |
| Grape Juice | Water, sucrose | A |
| Green Sulfate Liquor | | A |
| Heptanal | CH3(CH2)5CHO | A |
| Hexyl (1-Hexanol) | C5H11CH2OH | A 70°F |
| Honey | | A |
| Hydrochloric Acid 10% (Muratic) | HCI | A |
| Hydrochloric Acid 20% (Muratic) | HCI | A |
| Hydrocyanic Acid (Formonitrile) | HCN | A |
| Hydrogen Fluoride _ Anhydrous | HF | A |
| Hydrogen Peroxide _ 10% | H2O2 | A |
| Hydrogen Peroxide _ 3% | H2O2 | A |
| Hydrogen Peroxide _ 30% | H2O2 | A |
| Hydrogen Sulfide (Wet) | H2S | A |
| Hypochlorous Acid | HCIO | A |
| Iodine | I2 | A |
| Isobutyl Alcohol (Isobutanol) | (CH3)2 CHCH2OH | A |
| Isooctane (Trimethylpentane) | C8H18 | A |
| Isopropyl (2-Propanol) | H3CCH(OH)CH3 | A |
| Isopropyl Alcohol (Isopropanol) | CH3CH(OH)CH3 | A |
| Lactic Acid | CH3CHOHCOOH | A |
| Lard (Lard Oil) | Olein, stearin | A |
| Latex | Rubber emulsion | A |
| Lauryl Alcohol (n-Dodecanol) | CH3(CH2)10 CH2OH | A |
| Lead Chloride | PbCI2 | A |
| Lead Nitrate | Pb(NO3)2 | A |
| Lead Sulfamate | | A |
| Lime Sulfur | CaS+CaSO4 | A |
| Linoleic Acid | C18H32O2 | A |
| Linseed Oil (Flaxseed Oil) | Glycerides | A |
| Lye (Potassium Hydroxide) | KOH | A |
| Magnesium Carbonate | MgCO3 | A |
| Magnesium Chloride | MgCI2O | A |
| Magnesium Hydroxide (Milk of Magnesia) | Mg(OH)2 | A |
| Magnesium Nitrate | Mg(NO3)2 &6H2O | A |
| Magnesium Sulfate (Epsom Salts) | MgSO4&7H2O | A |
| Maleic Acid | (CHCOOH)2 | A |
| Mayonnaise | Water, fats, oils | A |
| Mercuric Chloride | HgCI2 | A |
| Mercuric Cyanide | Hg(CN)2 | A |
| Mercurous Nitrate | Hg(NO3)2 &2H2O | A |
| Mercury | Hg | A |
| Methyl (Methanol) | CH3OH | A 120°F |
| Methyl Alcohol (Methanol) | CH3OH | A |
| Methyl Cellosolve | CH3OCH2 CH2OH | A |
| Methylamine | CH3NH2 | A |
| Milk | | A |
| Molasses | | A |
| Mustard | | A |
| N,N-Dimethyl Formamide (DMF) | HCON(CH3)2 | A 120°F |
| Naphthalene (Tar Camphor) | C10H8 | A |
| Nickel Acetate | Ni(CH3CO2)2 | A |
| Nickel Chloride | NiCI2 | A |
| Nickel Nitrate | Ni(NO3)2&6H2O | A |
| Nickel Sulfate | NiSO4 | A |
| Nitric Acid _ 10% | HNO3 | A |
| Nitric Acid _ 25% | HNO3 | A |
| Olive Oil | Mixed glycerides of acids | A |
| Oxalic Acid | (COOH)2 | A |
| Palmitic Acid | CH3(CH2)14 COOH | A |
| Paraffins (Paraffin Oil) | Hydrocarbons | A |
| Peanut Oil | Glycerides of fatty acids | A 70°F |
| Phosphoric Acid (Conc.) | H3PO4 | A 120°F |
| Phosphoric Acid _ 10% | H3PO4 | A 120°F |
| Phosphoric Acid _ 20% | H3PO4 | A 120°F |
| Phosphoric Acid _ 50% | H3PO4 | A 120°F |
| Photographic Developer | | A |
| Plating Solution _ Chrome | | A 131°F |
| Potassium Acetate | CH3CO2K | A |
| Potassium Bicarbonate | KHCO3 | A |
| Potassium Bisulfate | KHSO4 | A |
| Potassium Bromide | KBr | A |
| Potassium Carbonate (Potash) | K2CO3 | A |
| Potassium Chlorate | KCIO3 | A |
| Potassium Chloride | KCI | A |
| Potassium Chromate | K2CrO4 | A |
| Potassium Copper Cyanide | K3[Cu(CN)4] | A |
| Potassium Cyanide | KCN | A |
| Potassium Dichromate | K2Cr2O7 | A |
| Potassium Hydroxide (Caustic Potash) (Lye) | KOH | A |
| Potassium Iodide | KI | A |
| Potassium Nitrate (Saltpeter) | KNO3 | A |
| Potassium Nitrite | KNO2 | A |
| Potassium Sulfate | K2SO4 | A |
| Potassium Sulfide | K2S | A |
| Potassium Sulfite | K2SO32H2O | A |
| Propyl (Propanol) | C2H5CH2OH | A |
| Propyl Alcohol (1-Propanol) | CH3CH2CH2OH | A |
| Propylene Glycol (Methyl Glycol) | C3H6(OH)2 | A |
| Pyroligneous Acid (Wood Vinegar) | | A |
| Rosin | C20H30O2 | A |
| Rust Inhibitors | | A |
| Sal Ammoniac (Ammonium Chloride) | NH4CI | A |
| Salad Dressing | Fats, oils, water | A |
| Salicylic Acid | | A |
| Salt Water (Brine) | NaCl/H2O | A |
| Sea Water (Brine) | | A |
| Sewage | | A |
| Silicone Oils (Versilube etc.) | [(CH3)2SiO2)]n | A |
| Silver Cyanide | AgCN | A |
| Silver Nitrate | AgNO3 | A |
| Soap Solutions | Salt of fatty acid in H2O | A |
| Sodium Acetate | CH3COONa | A |
| Sodium Aluminate | Na2Al2O4 | A |
| Sodium Bicarbonate (Baking Soda) | NaHCO3 | A |
| Sodium Bisulfite (Cream of Tartar) | NaHSO3 | A |
| Sodium Bisulfite (Niter Cake) | NaHSO4 | A |
| Sodium Borate | Na2B4O7 | A 140°F |
| Sodium Bromide | NaBr | A |
| Sodium Chlorate | NaCIO3 | A |
| Sodium Chloride (Table Salt) | NaCI | A |
| Sodium Chromate | Na2CrO4 | A |
| Sodium Cyanide | NaCN | A |
| Sodium Dichromate (Sodium Bichromate) | Na2Cr2O7&2H2O | A |
| Sodium Fluoride | NaF | A |
| Sodium Hydroxide (Caustic Soda) (Lye) | NaOH | A |
| Sodium Metasilicate | Na2SiO3 | A |
| Sodium Nitrate (Chile Saltpeter) | NaNO3 | A |
| Sodium Nitrite | NaNO2 | A |
| Sodium Perborate | NaBO3 | A |
| Sodium Phosphate (Tribasic) (TSP) | Na3PO4 | A |
| Sodium Silicates (Water Glass) | Na2O SiO2 | A |
| Sodium Sulfate (Salt Cake) (Thenardite) | Na2SO4 | A |
| Sodium Sulfide (Pentahydrate) | Na2S &5H2O | A |
| Sodium Sulfite | Na2SO3 | A |
| Sodium Thiosulfate (Antichlor) | Na2S2O3 | A |
| Stannic Chloride (Tin Chloride) | SnCI4 | A |
| Stannous Chloride (Tin Chloride) | SnCI2 | A |
| Starch | C6H10O5 | A |
| Stearic Acid | CH3(CH2)16CO2H | A |
| Stoddard Solvent | Petroleum distillate | A |
| Sulfur | S | A |
| Sulfur Dioxide | SO2 | A |
| Sulfuric Acid 10% | H2SO4 | A |
| Sulfuric Acid 25% | H2SO4 | A |
| Sulfuric Acid 50% | H2SO4 | A |
| Sulfuric Acid 60% | H2SO4 | A |
| Sulfuric Acid 75% | H2SO4 | A |
| Sulfurous Acid | H2SO3 | A |
| Tall Oil (Liquid Rosin) | Rosin acids | A |
| Tannic Acid | C76H52O46 | A |
| Tanning Liquors | Tannic acid | A |
| Tar, Bituminous (Coal tar, pitch) | Mixture of aromatic & phenolic hydrocarbons | A |
| Tartaric Acid | C4H6O6 | A |
| Tetraethyl Lead | Pb(C2H5)4 | A |
| Tomato Pulp & Juice | | A |
| Triethanol Amine (TEA) | N(C2H4OH)3 | A |
| Triethylene Glycol (TEG) | (CH2OCH2CH2OH)2 | A |
| Tung Oil (Wood Oil) | Fatty acids | A |
| Urea (Carbamide) | CO(NH2)2 | A |
| Urine | | A |
| Varnish (Oil, gum resins, oil of turpentine) | | A |
| Vinegar | Dilute acetic acid | A |
| Water, Distilled (Also Deionized) | H2O | A |
| Water, Fresh | H2O | A |
| Whiskey | Ethanol, esters, acids | A |
| White Sulfate Liquor | | A |
| Wines | | A |
| Zinc Acetate | Zn(C2H3O2)2 | A |
| Zinc Chloride | ZnCI2 | A |
| Zinc Sulfate | ZnSO4 | A |